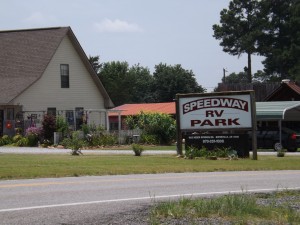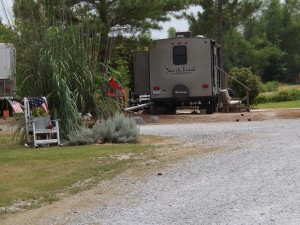 Nestled in the Ozark Mountains
Welcome to Speedway RV Park, a full-service RV lodging facility serving travelers to the Batesville area of the beautiful Arkansas Ozarks. Even though we're named after a speedway, our campground offers a slow-paced and relaxing atmosphere, where first-class accommodations combined with picturesque scenery promises a pleasant stay, whether its work or play that brings you to us.
Equipped with Full-Service Amenities
Like many RV-ers, you likely appreciate the outdoors, but that doesn't mean you to have to rough it. Speedway RV Park offers the best of both worlds—comfort and nature. To enhance your stay, amenities include clean, climate-controlled bathrooms with handicap-accessible showers; a laundry room with washer and dryer; free cable TV; WIFI; soda and ice machines; an RV dumping station; and a family and pet-friendly environment.
Conveniently Located on Hwy 25
Speedway RV Park is just five minutes south of Batesville and four miles from the Batesville Speedway. Big rigs will appreciate the quality highways accessing both Batesville and the RV park. In addition, Highway 167 from Batesville to Bald Knob is now four lanes, making the trip to Little Rock quicker. For recreation, the famous White River is only five minutes from the park, and Greers Ferry Lake, the Ozark Folk Center, Blanchard Springs Caverns and the Spring River at Hardy are all within an hour's drive.